I write during the day, because I have that luxury. But despite having every advantage in the world, sometimes I still need a little boost.
Enter Sarah.
Sarah is a dear, darling friend who also happens to be a cornerstone of the writing world. And despite their many projects (PubTalk Live, Agent Chat Live, Virtual Bookish Events newsletter, Pitch Wars, writing their own books, day job that also involves writing and books, writing for at least one publication) they decided they weren't busy enough.
"How else," they wondered "can I fill the hours in the day?"
And so the weekly virtual write-in was created. And I, the lucky sucker with a good internet connection & a built-in webcam, am now a semi-regular co-host!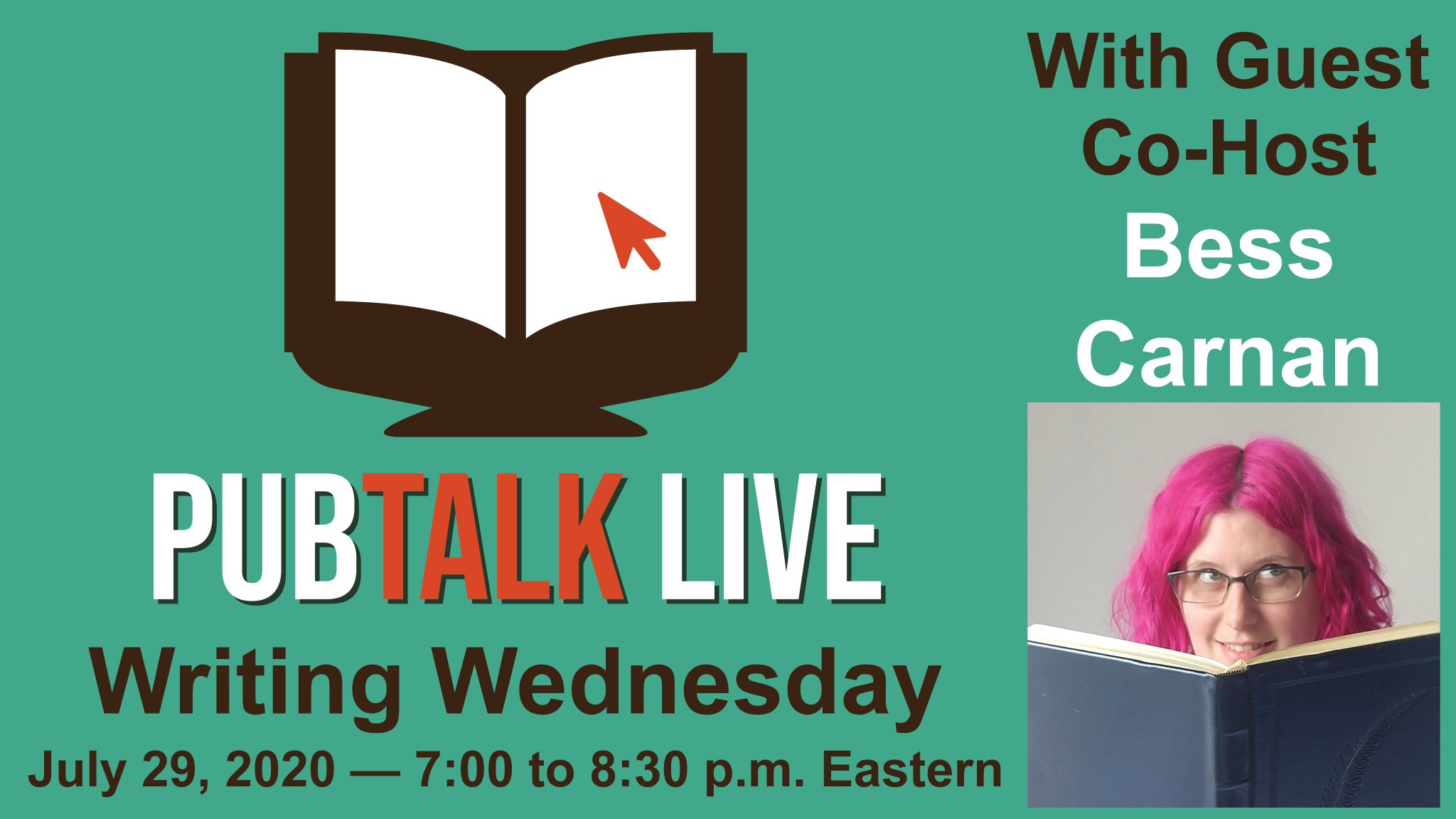 Every Wednesday evening from 7 to 8:30 (east coast time) we stream on YouTube.
We talk for 10 minutes then write for 20. There are three rounds of this, and you'd be amazed at how much some people get done in that time. (Looking at you, Evalyn. You are a writing beast. I'm in awe.)
There are usually 10+ people who hang out in the comments. We talk about pets, what we're drinking, or how garbage the weather is. Also word counts, themes, and what a pain writing can be. It's all live, which is great motivation because of peer pressure, but it's also recorded so you can 'join' later if you don't have the time that day.
And you're all invited! All you have to do is go here and subscribe to the channel or follow Sarah–or my– social media to get reminders of when the next write-in is.
Writing is a lonely as bejeezus activity, but at these write-ins we're at least lonely together!
See you there!